How time flies! Can you believe it is almost time to head back to school? We are officially in that "back to school" season. "Yippy" a new start, a clean slate and most especially an opportunity for your child to catch up with old classmates and even new ones.
However, it is important we prepare the kids for the upcoming academic year rightly, so the change does not catch them unprepared and off-guard. Which is why we at Booksville have put together quick tips to help get your child in the right frame of mind for the new school year.
Start small (Begin a revision hour)
If just for an hour a day, try to engage your child with the past grade's work. Participate in a revision class by going through all the subjects lightly. This will help refresh your child's memory and give you an understanding of where they are lacking behind and strong suit.
Get familiar with school supplies
We can guess you have the list of the needed school supplies from the school. If not, try to shop for them early from Booksville'sstore. Therefore, your child can familiarize themselves with the subjects and topics.
Light practices of new grade subjects
Once you have shopped for your child's school supplies from the Booksville's store, you should engage he/she to light introduction to the subjects. If possible, engage in some practical and assignments.
At Booksville stores, your ward will have access to a wide range of children and teens books brewing with imagination. And tailored to help your child achieve his/her intellectual potentials.
Visit us today @booksvilleng.com
Who says your child can't read a novel during school session? If you have ever read one, you do know that novels play a vital role when it comes to developing the explorative, imaginative, and creative side of the brain. They tend to take the reader on a beautiful imaginative journey of vicarious experiences. Now think about what it can do for your child. With the inquisitive minds of kids, a novel can shape and propel your child's imaginative side.
We can understand your concern about explicit content, but there are great child-friendly books that were written with your child's safety in mind. Bestselling novels with renowned reviews and we at Booksville have put together our top 5 recommendations.
The unforgettable, heartbreaking story of the unlikely friendship between a wealthy boy and the son of his father's servant, The Kite Runner is a beautifully crafted novel set in a country that is in the process of being destroyed. It is about the power of reading, the price of betrayal, and the possibility of redemption; and an exploration of the power of fathers over sons—their love, their sacrifices, their lies.
A sweeping story of family, love, and friendship told against the devastating backdrop of the history of Afghanistan over the last thirty years, The Kite Runner is an unusual and powerful novel that has become a beloved, one-of-a-kind classic.
Tintin – Crab with Golden Claws (The Adventures of TinTin)
Herge's classic comic book creation Tintin is one of the most iconic characters in children's books. These highly collectable editions of the original 24 adventures will delight Tintin fans old and new. Perfect for lovers of graphic novels, mysteries and historical adventures. The world's most famous travelling reporter must handle the heat of the Sahara …and the company of a new friend.
Aladdin and Other Tales from the Arabian Nights
Some of the best-loved stories in the world, originating in Persia, India and Arabia, retold especially for children.
This collection of stories from Persia, India, and Arabia, are part of a legend about a king's wife who tells nightly tales to her husband so that he will not kill her, as he has his other wives.
The five children are Cyril, Anthea, Robert, Jane, and their baby brother. But what is 'It'? It is the Sand-fairy known as the Psammead, and it lives in the gravel pits where purple and yellow wildflowers grow. It is furry and fat with hands like a monkey's–and has the power to grant wishes. The children discover that wish-making is fun at first, but sometimes, when wishes come true, fun can soon turn into trouble…
At Booksville stores, your ward will have access to a wide range of children and teens books brewing with imagination. And tailored to help your child achieve his/her intellectual potentials.
Visit us today @booksvilleng.com
Did you know that your child's early learning experiences can influence the bonds they form academically, extracurricular and even socially with friends? And their first learning experiences – deeply affect their future physical, cognitive, emotional and social development.
A part of Psychology suggests that at birth, the human mind is a clean slate "Tabula Rasa" so, optimizing the early years of your child's life is the best investment we can make in ensuring their future success.
How can you invest in your child? Surround them with great books that reveal the wonders of the world to them.  Books like the "Science Encyclopedia" and here are 3 reasons why…
All sciences begin with curiosity. The need to know. So introducing your child to science encyclopedia will show your child not just the scientific wonders of the universe but also the process. Which will often times spark curiosity for more.
Encourages explorations and observation.
We all want our kids to be daring academically and even possibly invent something big or cure a disease one day. And what other way to start other than with a book filled with the beautiful encyclopedia of science, containing the stories of those who have done the impossible.
Create Career foundations.
Most children through social observation either through the TV shows, through physical interactions with adults or books begin to choose careers. Everything around your child is an influence. So, why don't you help shape their interests by investing in a science encyclopedia?
At Booksville stores, your ward will have access to a wide range of children and teens books brewing with imagination. And tailored to help your child achieve his/her intellectual potentials.
Visit us today @booksvilleng.com
Going back to school can be exciting and yet nerve wrecking for both you and your child. Considering the bills involved and the fears that can arise in your child. It is normal to experience the emotional rollercoasters, but it is better to be well prepared for it. So you can save yourself and child headaches.
We, at Booksville, have put together back to school to tips to help you cope with it.
Meet your kid's new teacher
For children, one of their biggest back-to-school worries is "Will I like or be comfortable with my new teacher?" Breaking the ice early on is one of the best ways to calm everyone's fears. You can contact the school, organize a meet and greet with the teacher alongside your child so everyone can familiarize themselves with one another.
Since it is a new school year, why not take a class or school tour with your child. Familiarizing your ward with the new class and environment can help ease anxiety and even infuse positive vibes. Your child can pick a desk and check out the playground or leisure centre.
Go school supply shopping with your child
We can guess that you already have the list of needed school supplies for your child. So why not go shopping for it at Booksville together. Letting your child be involved in the process can turn anxiety into excitement and positive reinforcement. This will help the child connect with the books ahead of school resumption.
At Booksville stores, your ward will have access to a wide range of children and teens books brewing with imagination. And tailored to help your child achieve his/her intellectual potentials.
Visit us today @booksvilleng.com
As parents, we are constantly thinking of ways to improve our kid's future. In addition, how we can help propel them in the right direction. The most significant thing as a parent is to ensure to try to find out what will be the best for your kids. Now, beyond academics, there are certain life-changing moves you can make to give your child a huge positive push ahead. And one way to do that is getting them involved in chess.
Do you think chess for kids is too hard? Check out these surprising facts and benefits of playing chess and then consider your next move.
Imagine having an antenna that picks up signals from everywhere, the more antennas you have the more signals you will pick and the bigger you will become. So allowing your child to learn chess, at a young age, causes those dendrites to grow continuously.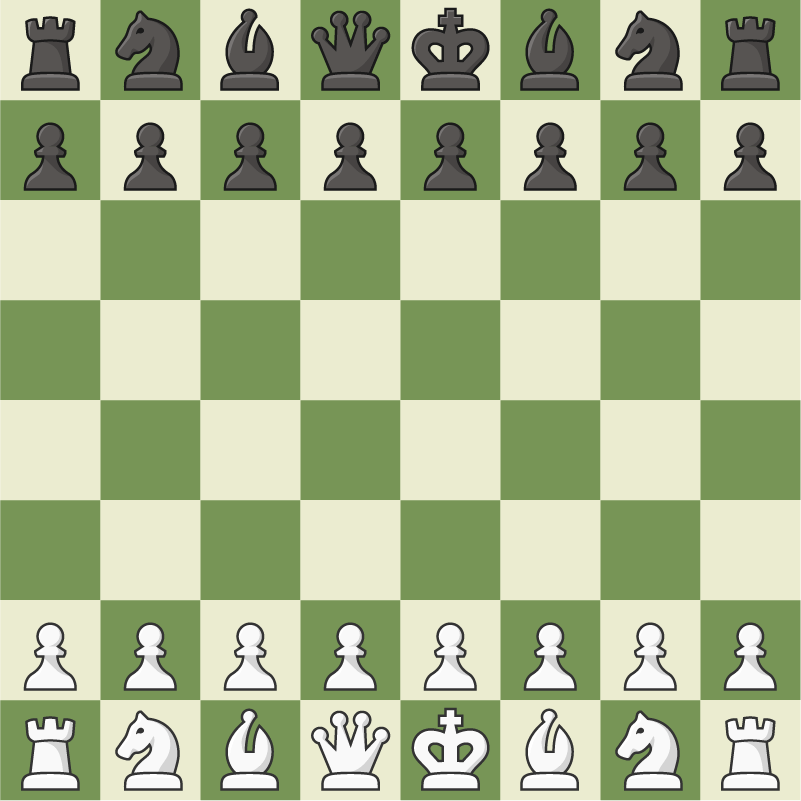 Chess increases your kids IQ
Do you know that a study showed that 4000 Venezuelan students both boys and girls showed IQ scores after 4 months of chess instruction? Chess is definitely the game that will raise your kid's IQ.
Chess increases your kid's problem-solving skills.
As parents, one necessary thing we must do is gear our kid up for life's problems. We must teach them how to resolve issues and move forward. In addition, the earlier we start, the earlier we will have independent, self-confident kids. Chess is a brilliant tool to use for developing those skills in our kids. Let your child be a confident, problem-solver through playing chess.
It improves concentration
Chess is all about concentration. It's impossible to play chess and be distracted. It is all about paying attention to every single detail. In the result, playing chess will help your child develop concentration, not only in chess but also in a different life situation.
Get your child started today, visit Booksville store for a copy of Starting Chess (First Skills)
At Booksville stores, your ward will have access to a wide range of children and teens books brewing with imagination. And tailored to help your child achieve his/her intellectual potentials.
Visit us today @booksvilleng.com
Late blooming is actually a thing. There are some of us who didn't catch up on things either in class or even during training as early as expected but when we eventually did, we were unstoppable. And this could be what your child is going through.
Kids all have different learning paces, so if your child is a slower learner, the approach should be supportive. How? Well, depending on what grade your child is, there are very helpful books available at Booksville store that you can use to tutor your kid to help them catch up to spend. For starters, we will be looking at books for slower learners between the ages of 4, 5 and 6.
TIDDLERS: LITTLE OWL BY JILLIAN POWELL (Age 4)
The Tiddlers is a series of books, which features fun stories with a word count of fewer than 50 words for children who are just starting to read.
A word list at the beginning of the story allows for a quick check of your child's ability to read and understand words before reading, and a puzzle at the end of the story encourages rereading for pleasure. You can get it from Booksville's store.
MAISY & THE TROUBLE WITH MAGGOTS BY KES GRAY (Age 5)
Daisy is incredibly excited when her uncle offers to take her on a fishing trip. There's so much new stuff to learn, such as how water witches turn fishermen into dog poop, why supermarkets don't stock "picnic-y" things like lemonade and chicken wings on the same shelf, and why it's a really, really bad idea to use wriggly tiggly maggots as catapult ammunition. You can get it fromBooksville's store.
FROGLETS-LITTLE JOES HORSERACE BY ANDY BLACKFORD (Age 6)
Little Joe is desperate for a part in the school play. But he's just too little to play Prince Charming. Will Joe get the most interesting part after all?
At Booksville stores, your ward will have access to a wide range of children and teens books brewing with imagination. And tailored to help your child achieve his/her intellectual potentials.
Visit us today @booksvilleng.com
Did your child's report card reflect a lag in class? Wondering what to do to help your kid this long holiday before the new school year kicks in? We at Booksville can help. We have put together quantitative books that you should let your child engage with so to help sharpen them up.
TRAIN YOUR BRAIN TO BE A MATHS GENIUS by DK
Train Your Brain to be a Math Genius, will help your child calculate equations that will put springs in their knees. It will make anxiety about math, a thing of the past, and best of all – it's great fun!
Overloaded with activities, puzzles, challenges, tips and tricks to boost brainpower, this book also has a section on 'Great Brains', telling your child about interesting stories of math geniuses and the importance of their discoveries.
COMPUTER CODING FOR KIDS
Computer Coding Projects for Kids is the perfect introduction to coding for children from number 1 best-selling education author Carol Vorderman. This colourfully illustrated guide uses step-by-steps to show kids how to build a range of amazing projects, from birthday cards to music and games.
STARTING CHESS by HARRIET CASTOR
This book is recommended for every child because the game of chess is a strategic one. Which will help build analytical thinking in your child at an early age? Even adults will benefit from it.
The book covers the basics of chess, including, the layout of the board, various pieces and how they move. Also includes exchanges, opening and closing moves, and chess notation, finally you will find internet links.
We all want our kids to read during the holidays, especially the long summer break. But finding the right book to keep their minds engaged could seem like an uphill task. Well, we at Booksville have done the exciting work of putting together our favourite kid reads perfect for the 2018 summer break that will have your child's mind actively engaged and occupied.
•   AGATHA PARROT & THE FLOATING HEAD BY KJARTAN POSKITT, DAVID TAZZYMAN (Age 5-7)
Agatha's class at school is promised a field trip to see the Egyptian mummy exhibition but only if no one is off school before half term. Everything seems to be on track for the school trip until after a rather eventful evening of make-your-own pizzas Agatha's friend Martha lands herself with food poisoning after eating a pizza topped with Octopus paste!
Agatha is unwilling to let go of the idea of the school trip and she enlists all her friends' help in fooling the teachers into thinking that Martha actually is in school (thanks to a balloon and some newspaper stuffed clothes) with, as you'd expect hilarious consequences!

 •   FIZZLEBERT STUMP-THE BOY WHO RAN AWAY FROM THE CIRCUS BY A.F. Harrold (Age 7 -9)
Fizzlebert Stump lives in a travelling circus. Although he gets to hang around with acrobats, play the fool with clowns, and put his head in a lion's mouth every night, he's the only kid there – and he's bored. Then Fizz decides to join a library, and life suddenly gets a lot more exciting, when a simple library card application leads to him being kidnapped by a pair of crazed pensioners! Will he ever see the circus again?
SOPHIE & THE SHADOW WOODS-THE GOBLIN KING BY LINDA CHAPMAN RN PhD (7+)
Very few people ever enter the Shadow Woods, for these woods are like no others. Hidden deep within them is the gateway to the Shadow Realm, a dark and chaotic world where all kinds of gruesome creatures live.
SCHOOL FOR STARS-SUMMER HOLIDAY MYSTERY BY KELLY WILLOUGHBY (Age 9-11)
Molly, Maria, Pippa and Sally are back and on a summer holiday, staying at the Fitzfoster's country house. But even when they are not spending their time at the glamorous School for Stars, trouble, mystery and adventure still follow the girls wherever they go! A picnic on the beach leads to a discovery of secret tunnels, smuggling antics and maybe even a ghostly sighting or two.
At Booksville stores, your ward will have access to a wide range of children and teens books brewing with imagination. And tailored to help your child achieve his/her intellectual potentials.
When it comes to the parent-child relationship, reading with and to your child is one sure way to strengthen or build bonding. Beyond their schoolwork and class projects, which are common activities we parents already engage our kids with, do you, know that reading books together and independently helps both you and your kid unwind after a full day of classes, meetings, and activities?
In addition, books encourage us to feed our minds while allowing us to share our individual understanding of the same book. It's the perfect bonding exercise before your child grows up and is "out of the house"
Which is why we have selected these unforgettable books, which will help both you and your child bond through extraordinary fictional and non-fictional characters and experiences.
KEITH THE CAT WITH THE MAGICAL HAT
From the author of Norman, the Slug with the Silly Shell comes a sweet, silly, and sassy picture book about a cat who has a hat that seems magical—but the powers of the hat are not quite, what they seem.
Meet Keith—a very cute cat with a magical hat!
When Keith wears the hat, it makes bunnies appear out of nowhere!
It even makes a stick move all on its own!
But when Keith's hat falls off, will the magic still work and save the day?
2. SEVEN DAY BULLY BUSTER
This book by Jenny Alexander offers a fresh approach to dealing with bullying – both immediately and in the longer term. Helpful 'training sessions' for every day of the week show children that they can take immediate steps to start bully proofing themselves.
But the book also provides long-term help by encouraging children to keep up their 'training' over several weeks, to make sure their self-esteem stays high and they keep building solid defences against bullying. Start bully-proofing now!
3. LIVING WITH A WILLY: THE INSIDE STORY
Designed to be a frank, friendly, and funny guide for boys, this book by Nick Fisher explains the biological stages of puberty with "real" incidents and examples of the feelings and experiences that accompany growing up.

1. Home Cooking
Don't pull out the generational recipe book yet or have them pill onions. However, this holiday, why not enrol your kids in cooking classes or even better; why not teach them at home. Firstly, it will be fun if together; you cook one of their favourite meals or even bake something-cake, pie or the infamous "Chin chin". Cooking is a great way to bond and a good teachable experience.
Need a cookbook? Check out Booksville.ng for a tour of beautiful and informative books ideal for kids, young adults and even you.



2. Painting classes or Paint books.
One way to help your kids explore their creative sides is either to enrol them this holiday in art classes or get them paint books and canvas from bookville.ng. You just might have the nextchild protégé underneath your roof. Just don'tforget to create a little space aside so they don't literary repaint the house.

3. Play with Science.
One way to keep your child happily active academically and leisurely is to get them involved in inspiring science books. Books like the popular Science Encyclopedia, The Big Book Of Science; Things to Do or the book titled Wow Science. These books are perfect for kids to explore the world through. In addition, they encourage the practice.
4. Sign up for Bookville's summer book club
If you haven't signed your kid to a book club yet, then your child is truly missing out on a mind-blowing and mind-blowing experience in an ideal environment with peers. Which Is why you should register your child for Bookville's summer book club now! By clicking the link below or calling 08039439056
link: https://docs.google.com/forms/d/e/1FAIpQLSeYDl2uhyfRhNqv1B_jy93QuqDBBYNrb45RzwZdJavlzYqCXg/viewform?c=0&w=1